KUGOO KIRIN Mini 2 Electric Scooter | Exclusive Designed for Teens

Classic 3-Seconds Quick Folding
KUGOOKIRIN Mini 2 can be easily folded and carried around in 3 seconds.
Double EABS with the fender brake provide both stability and steerability, and extra protection.
Rubber Handle Grips & 

L

ower Pedal
The wider and lower pedal design makes the gravity lower, and it is closer to the ground, allowing the children to ride and control it easily. The anti-skip rubber handle grip is comfortable to hold, making riding safer.
With better thermal conductivity and corrosion resistance, the Aerospace-grade aluminum alloy material makes the KUGOOKIRIN Mini 2 lightweight yet durable.
Top speed
15km/h
Top Speed in each mode
5km/h
10km/h
15km/h
Range
10km
Battery
21.6V 4Ah
Motor Rated Power
150W
Hill Climbing
5%
Brake System
EABS & Mechanical Brake System
Tires
8''*6.5''
Size
Unfold 85.4*42*98cm
Fold 85.4*42*34cm
Pedal Width
13.8cm
Chassis Height
6cm
Weight
8.9kg
Max load
65kg
Charging Time
4-5h
IP Rating
IPX4
Data of specs are typical values in lab settings for your reference only, and could be impacted by riding style, weight, terrain, and weather.
Other specs are typical values for your reference only. KUGOO shall be entitled to change without notice for any technological innovations.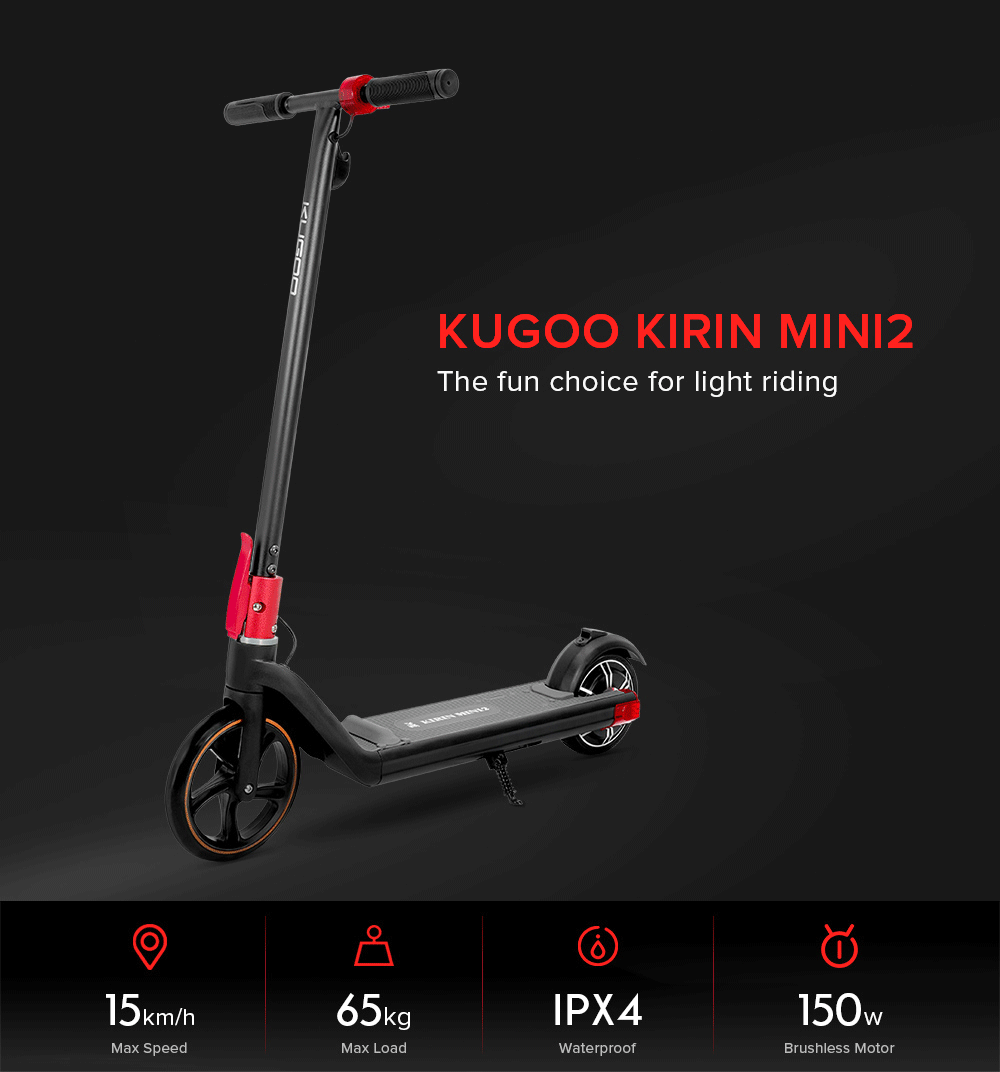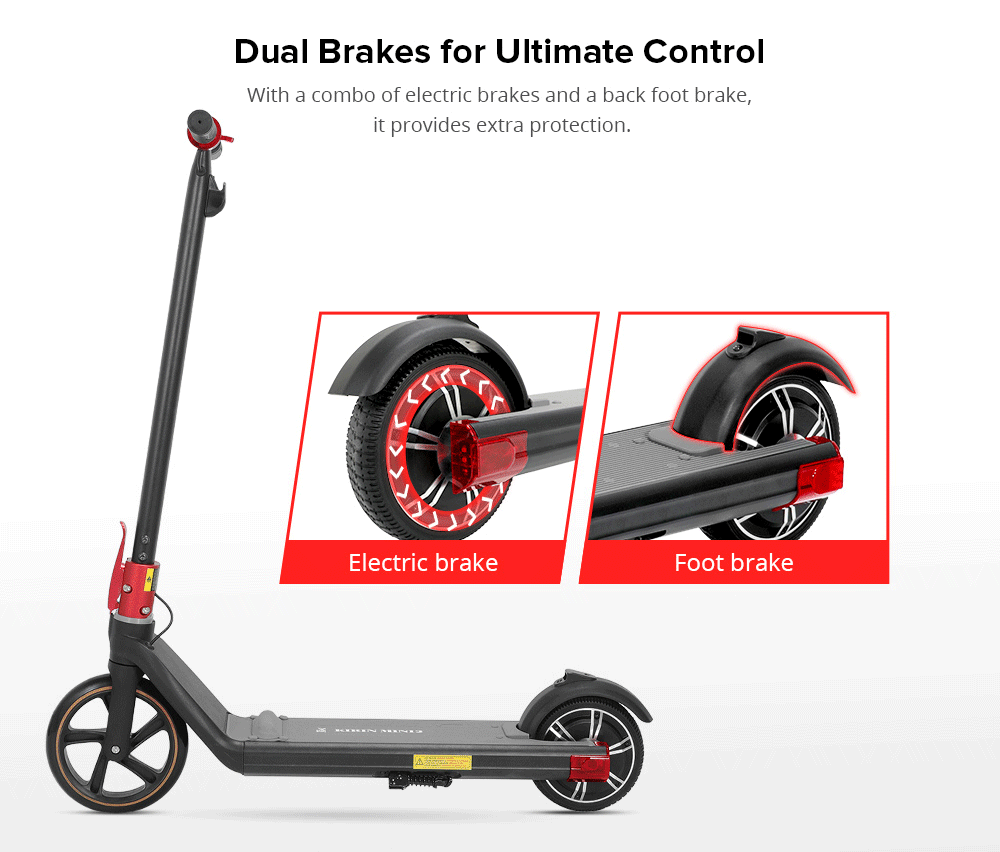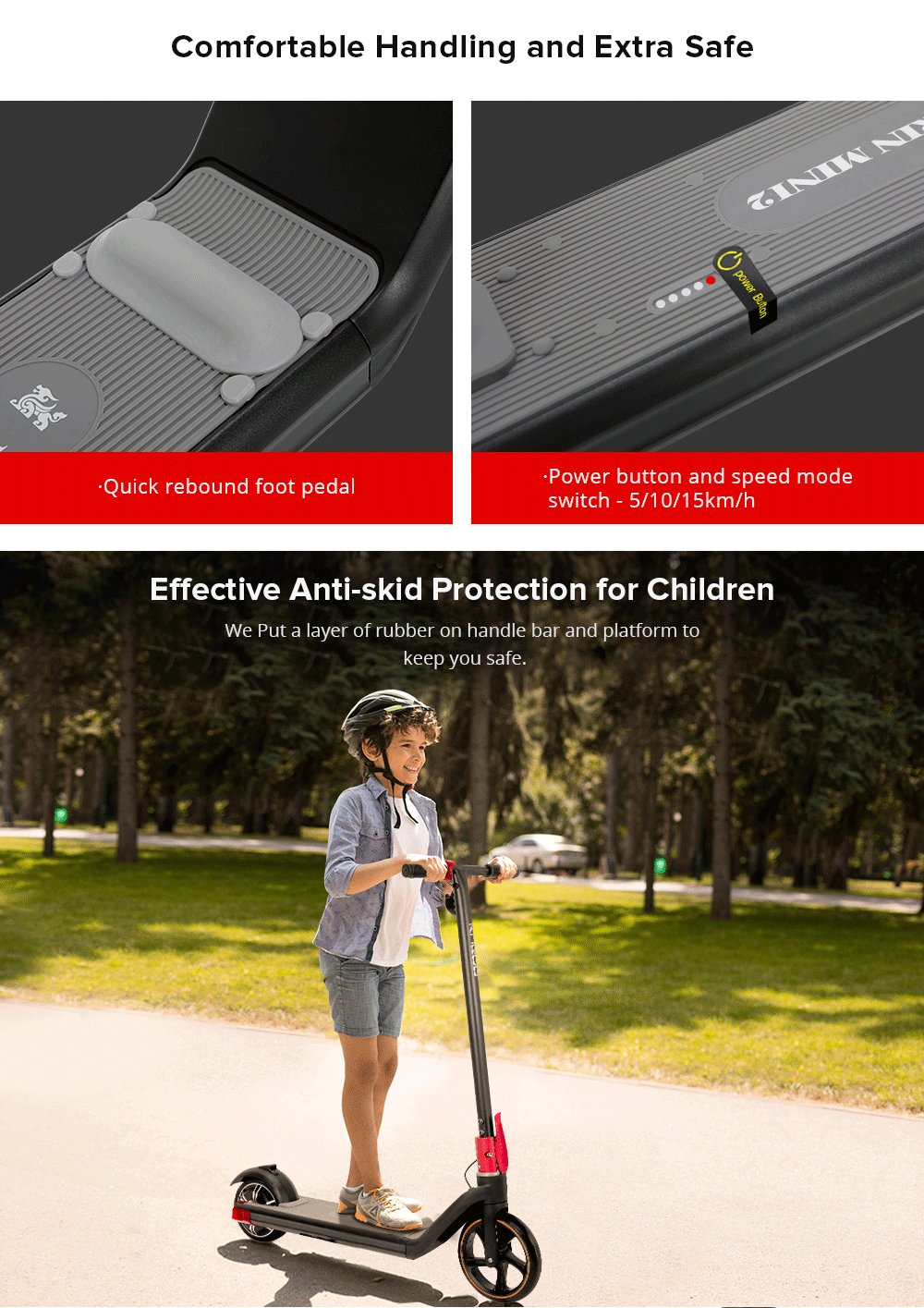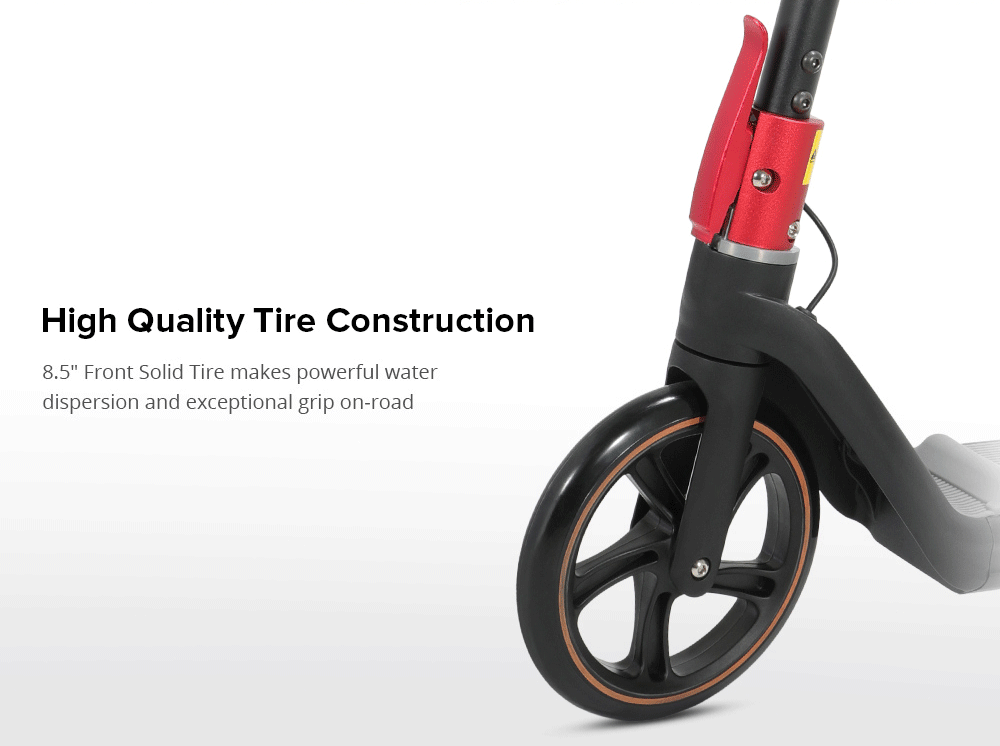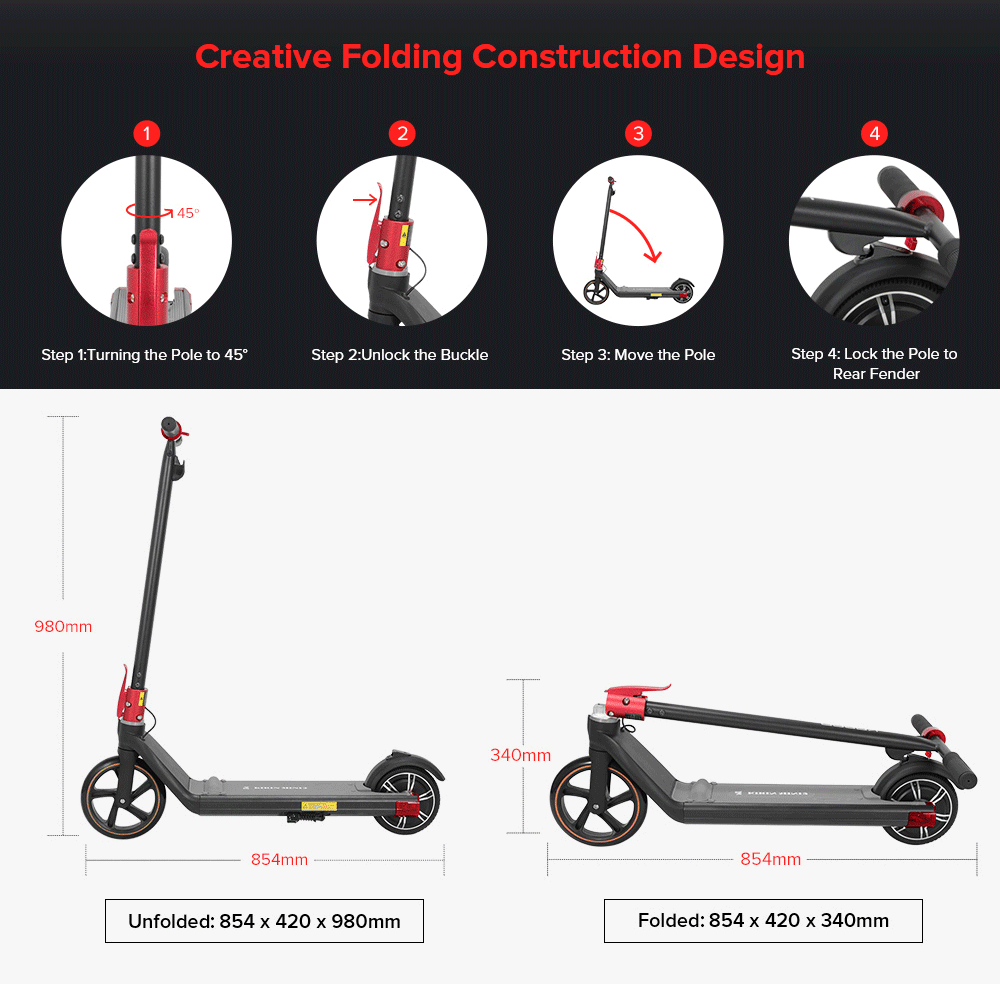 Bell*1
Handle*2
Charger
Charging Adapter
User's Manual