New Arrival -- Kugoo Kirin G1
When i first saw Kirin G1 in the factory, i was so impressed by the amazing new product from KUGOO. Kugoo G max was my favourite, but now i declare the Kirin G1 as my favourite! So what's the charm of this G1? Let's find out!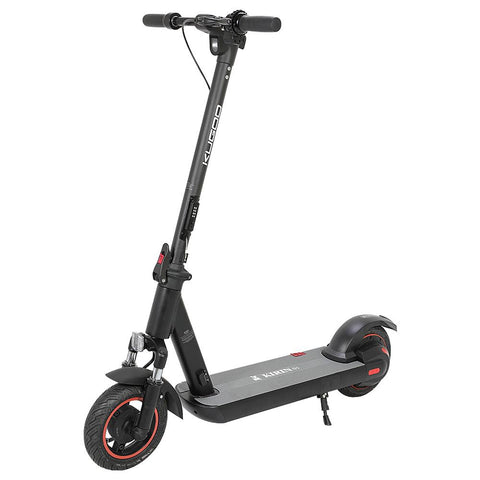 Specs of kirin G1
Speed Mode: 3 models
Max Speed: 40km/h
Max Range: 40km
Maximum Torque: 29N.m/s
Climbing Ability: 24°
Max. Load: 120KG

Motor Type: DC brushless motor
Rated Output: 500W
Battery Capacity: 13Ah
Rated Voltage: 36V
Charging Time: 2.5-4.5 hours
Charging Output: 42V 
App Support

Brake Type: Disc brake & Electric brake
Braking Distance: 4m
Tire Size: 10 inches
Pedal Width: 46cmx18cm
Chassis Height: 17cm
Fold Size: 115.5*45.5*57cm
Unfold Size: 115.5*45.5*119.5cm

Product Weight: 22KG
Package Weight: 25KG
Product Size (L x W x H): 115.5*45.5*119.5cm
Package Size (L x W x H): 119*22*61.5cm
Highlights of Kirin G1 
NFC Unlock Function
The scooter can be unlocked by a NFC card.
13Ah Lithium Battery
It has a 13Ah high-capacity lithium battery which allows for a longer range and higher speeds.
2.5-4.5 hours charging
It only takes 2.5 to 4.5 hours to get fully charged.
Mechanical Code Lock
Built-in a mechanical code lock at the pole.
Pneumatic Tires & Honeycomb Solid Tire
It is equipped with  pneumatic front tires and honeycomb solid rear tire.
Fold Easily
3 seconds fast-folding design, stable and convenient.
 500W Motor
The strong driving force, 800W motor, Max 45km running distance.
Sturdy Material
Aluminum alloy + PC material provides sufficient insurance for your driving safety.
RoHS & CE Certification
Pass RoHS and CE verification, it is a safe product.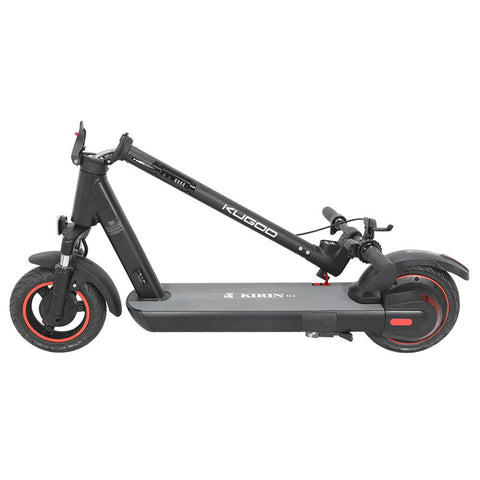 Kugoo Kirin G1 almost has anything you need for a scooter. Look at its pole, there is a mechanical code lock on it, which saves your money for a separate lock.
 And another feature that prevents your scooter from being stolen is the NFC Card. You can set up the mode which only allows an NFC Card to turn on the scooter, but if you think this is just not your way, you can simply turn off the NFC mode on the app switching to the traditional way to turn on the scooter.
Waiting a scooter to recharge is painful, especially when it takes like forever to get fully charged. Kirin G1 only needs about 3 hours to get a fully charge.
Tires are very essential parts for electric scooters. The G1 combines both solid tires and pneumatic tires.
Anyway, Kugoo Kirin G1 is a must-have in 2021.
---