Kugoo Kirin M4 Pro -- Reclaim Your Elegance With It
With the development of technology, electric scooters appear more and more frequently on urban roads, and many people ride electric scooters when they travel daily. The reason why electric scooters are so popular is not only because they are convenient and fast, and there is no need to consider problems such as traffic jams and parking, but more importantly because their price is more affordable than cars.

As a newcomer who has just graduated and stepped into society, if you plan to buy yourself an electric scooter for daily commuting. Then, considering the convenience and the safety, Kugoo Kirin M4 Pro will be a good choice for you. The following is the info about Kugoo Kirin M4 Pro, we hope it can give you some reference value.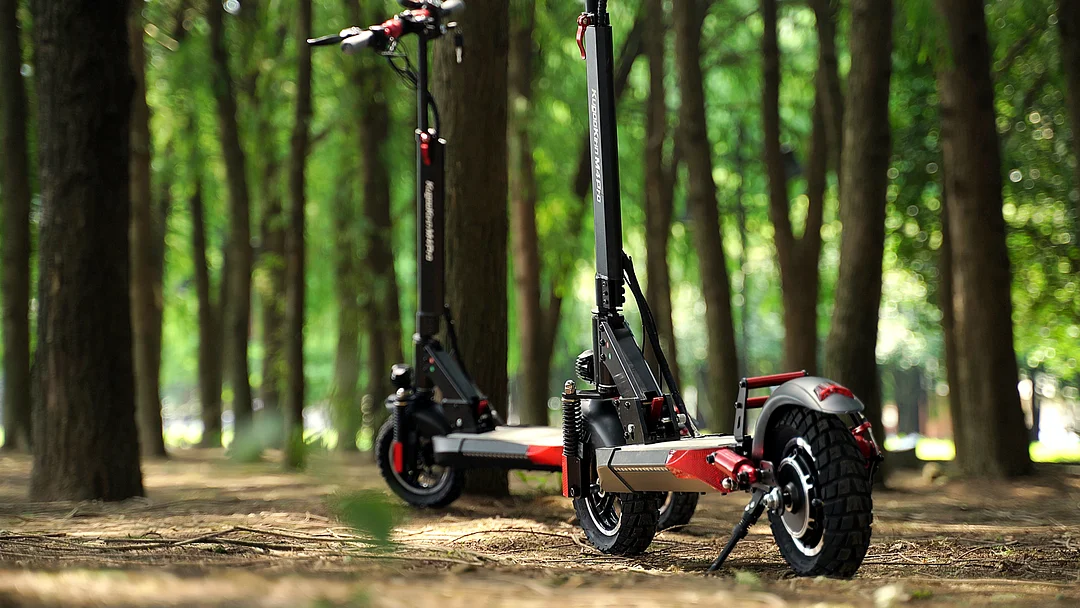 Specs:
Battery: 48V/16A

Motor: 500W

Max Load: 150kg

Display screen: LED

Tire type: anti-skid tire

Wheel size: 10 inches

Climbing degree: 10°

Front brake: disc brake

Rear brake: disc brake

Riding mode: 3 types

Beginner mode: 15km/h

Standard mode: 30km/h

Movement mode: 45km/h

Seat configuration: with shockproof cushion seat
Highlights of Kugoo Kirin M4 Pro
Continuously output strong power
Speaking of brushless motors, it is well known that it has the characteristics of energy saving, high efficiency, long service life, low noise and fast speed. Kugoo electric scooters use 500W high-precision brushless motors, which can continuously output strong power and can easily cope with riding 10 ° sloping road sections. They combined with continuously variable speed function and a variety of optional and adjustable riding modes, which allow us to travel on urban roads freely without restriction.
For people with different needs, the merchant has set up 3 different speed limit modes very intimately, namely: beginner mode, standard mode and sports mode. Beginner mode: 15km/h, standard mode: 30km/h, sports mode: 45km/h. With the help of multiple modes, we are no longer afraid of various complicated road conditions on urban roads, and can be adjusted at any time, which is convenient and safe.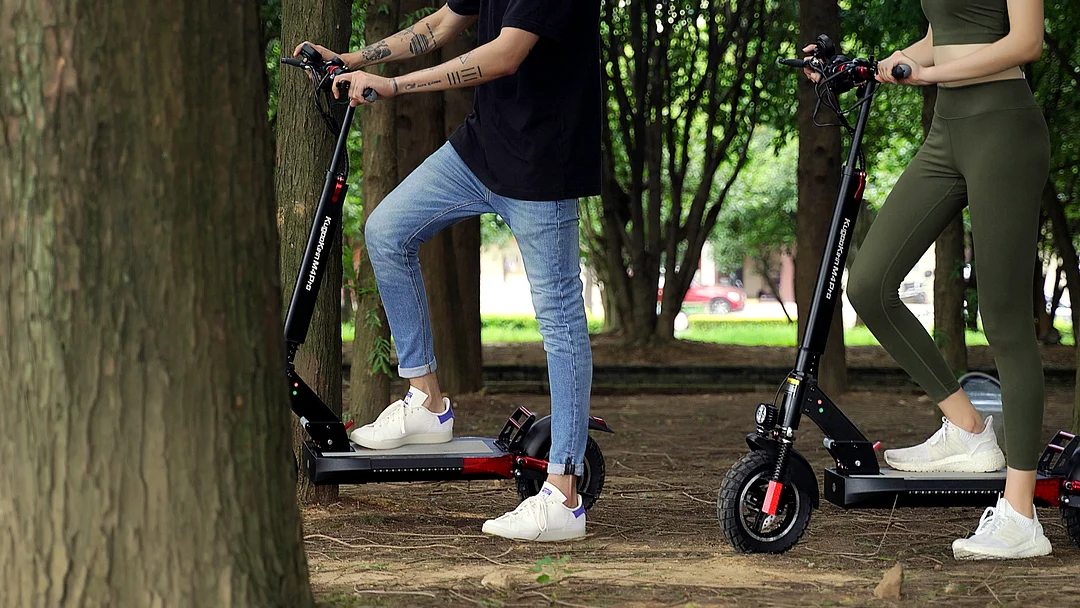 Explosion-proof, wear-resistant and non-slip off-road tires 
Different from the ordinary tires of most electric scooters on the market, Kugoo uses explosion-proof and wear-resistant non-slip off-road tires. Compare with ordinary tires, off-road tires have a better grip and are on rough and uneven gravel roads. Road sections with a lot of debris can effectively avoid the risk of punctured tires, and there is no trouble of puncturing and repairing tires, and the service life of tires is also longer.
In addition, the texture of the tire surface can effectively increase the friction between the tire and the road surface, making it safer on uphill sections and preventing skidding.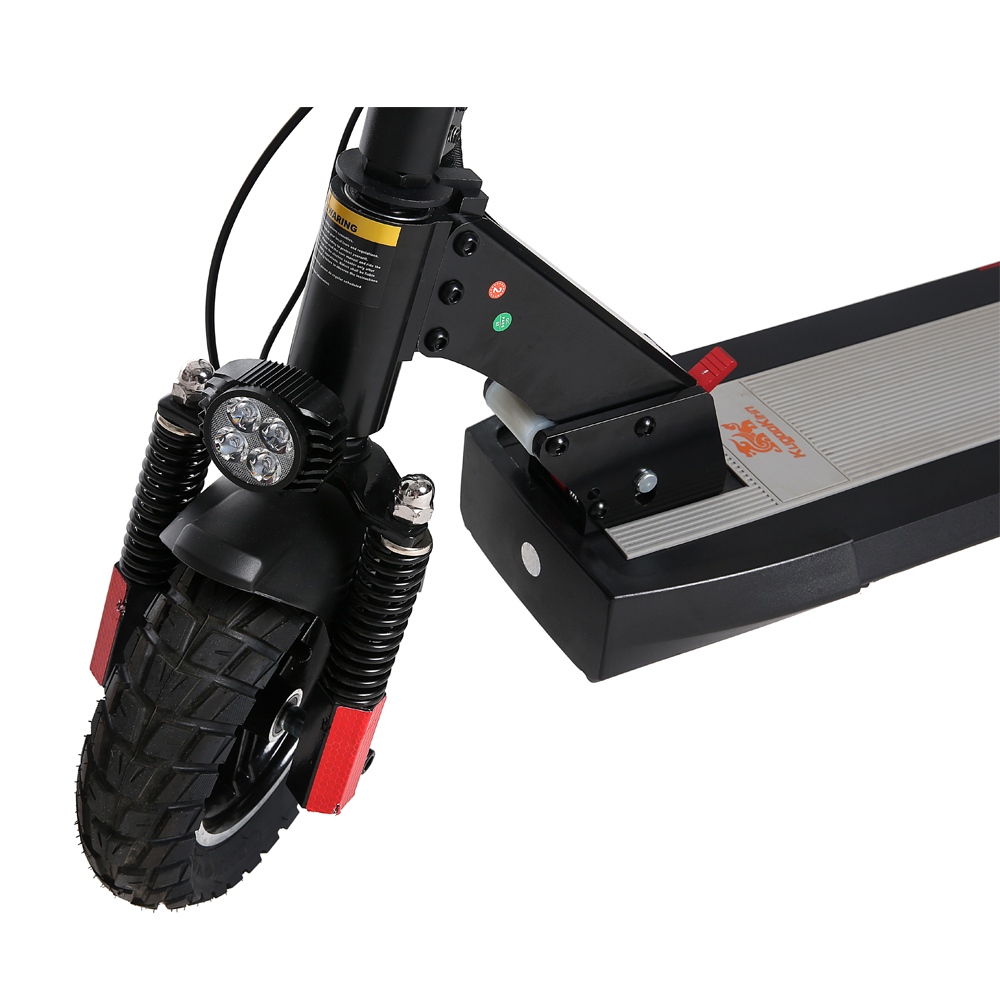 Since kugoo electric scooters use anti-skid tires, the shock absorption effect of the scooter will be stronger than that of solid tires. And, in order to improve the shock absorption performance of electric scooter, merchants set up a shock absorption spring at the front wheel. It can effectively buffer the vibration of the scooter when passing on uneven roads, greatly improving the comfort and control stability of electric scooter . If it is a user who has added a seat, the merchant also installed a shock absorption spring under the  seat fixing rod to better enhance the user's riding experience.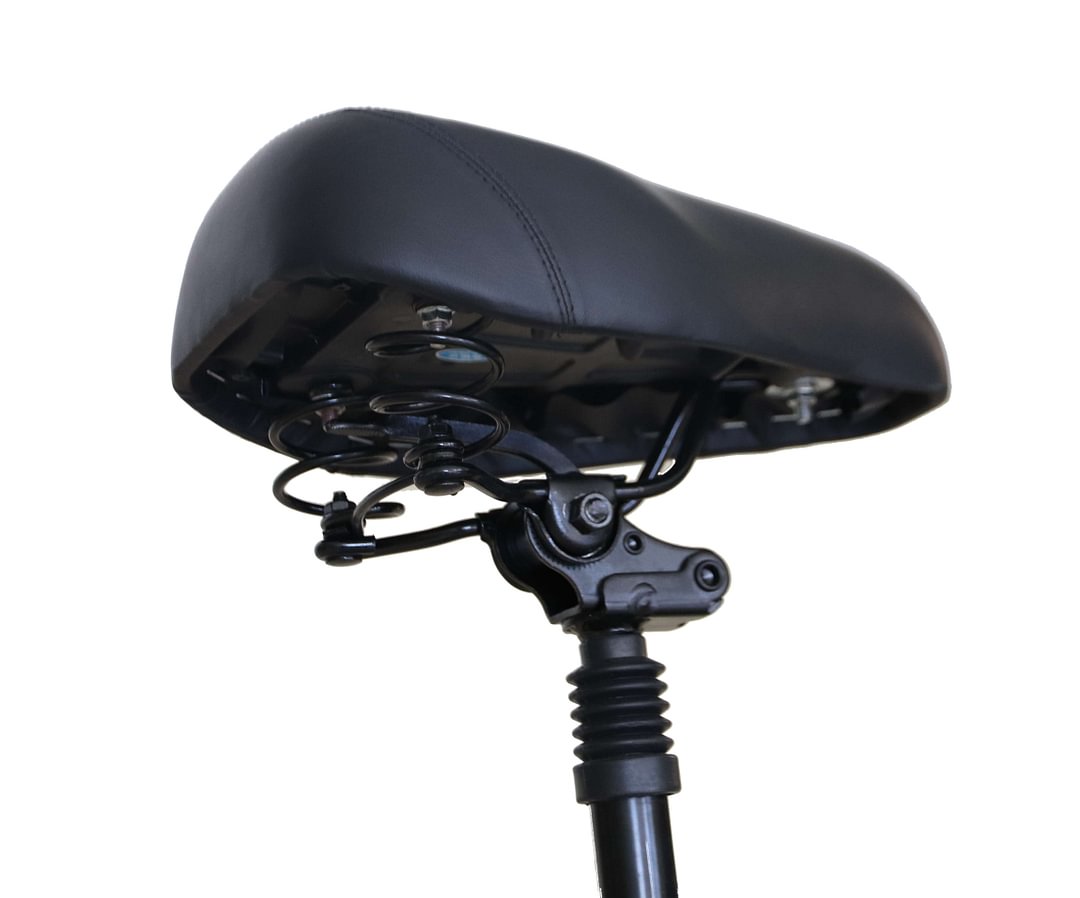 You control the health of the battery pack
The battery of the scooter largely determines its practicality. Our Kugoo electric scooter is equipped with a more efficient and safer 18650 power battery pack, and is equipped with a BMS intelligent battery management system, which can effectively improve the utilization of the battery pack and prevent the battery from overcharging and overdischarging.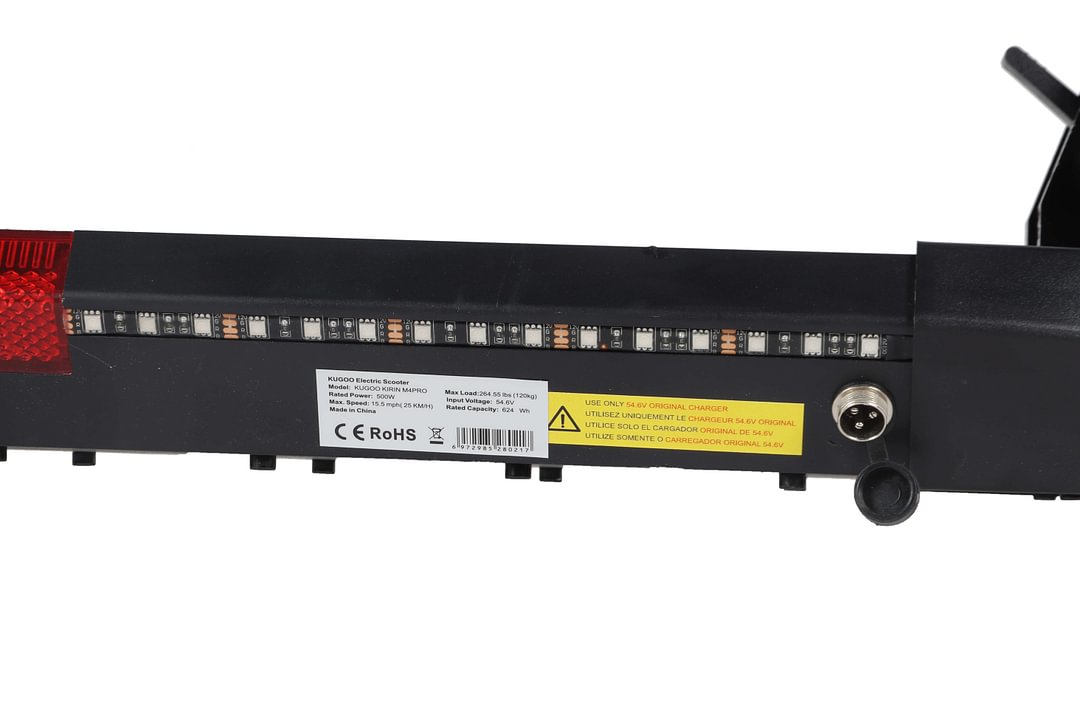 Double braking to ride more safely
When it comes to electric scooters, in addition to its driving force, we are most concerned about the brake function. The quality of the brake directly determines the safety of riding. We have to say that the brakes of our Kugoo electric scooter are very reassuring. The front wheel is equipped with an E-ABS anti-lock smart disc brake system, which can ensure to perform well during braking. Controlling the driving direction and easily avoiding obstacles will help us to shuttle in narrow streets. The disc brake of the rear wheel is used as an auxiliary brake device, which offers us double protection and safe riding.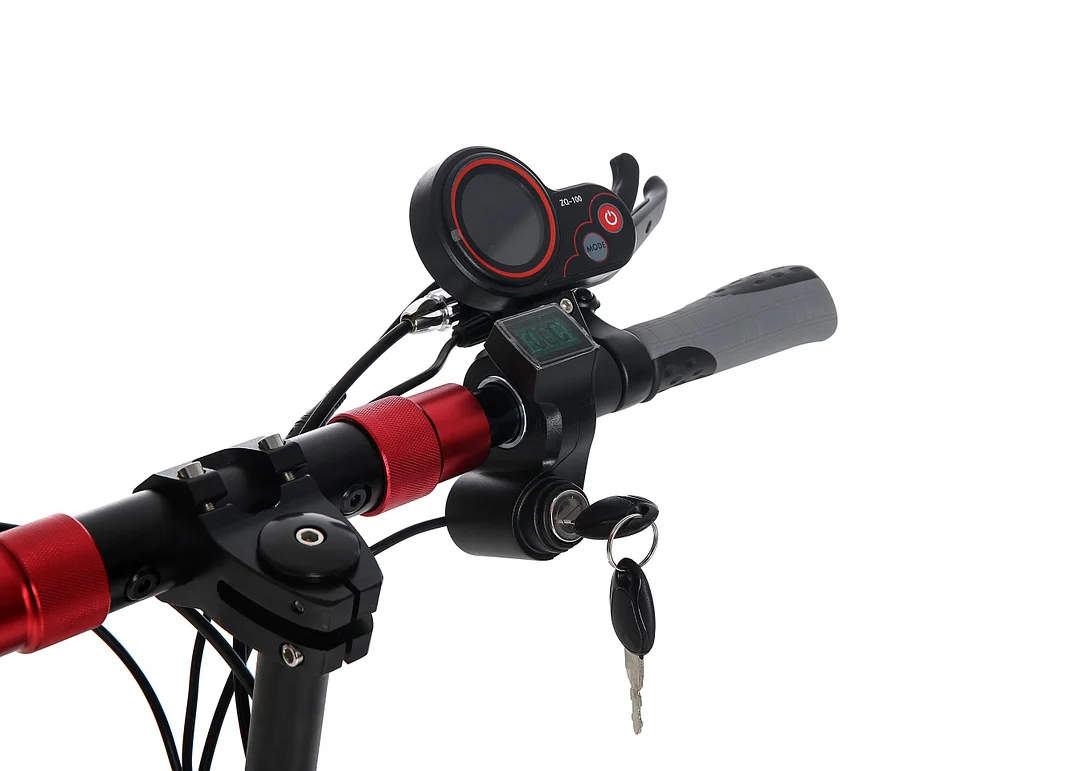 What kind of scooter on the road can catch the eye of others the most and the coolest? The answer must be a scooter with cool lights. Actually, the most eye-catching feature of Kugoo electric scooter is the LED ambient light on the body pedal. With a streamlined body, it gives people a feeling of riding a cloud and fog! It can't be more cool!

The integrated super-efficient LED headlights and rear safety warning lights of this scooter can ensure driving safety. Even at night, turn on the high-efficiency LED headlights at the front of the scooter to illuminate the road ahead and give riders a sense of security. The safety warning lights in the parking spaces will keep flashing when we brake, so as to warn the vehicles behind to keep the distance from the scooter and guard our travel safety 24 hours a day.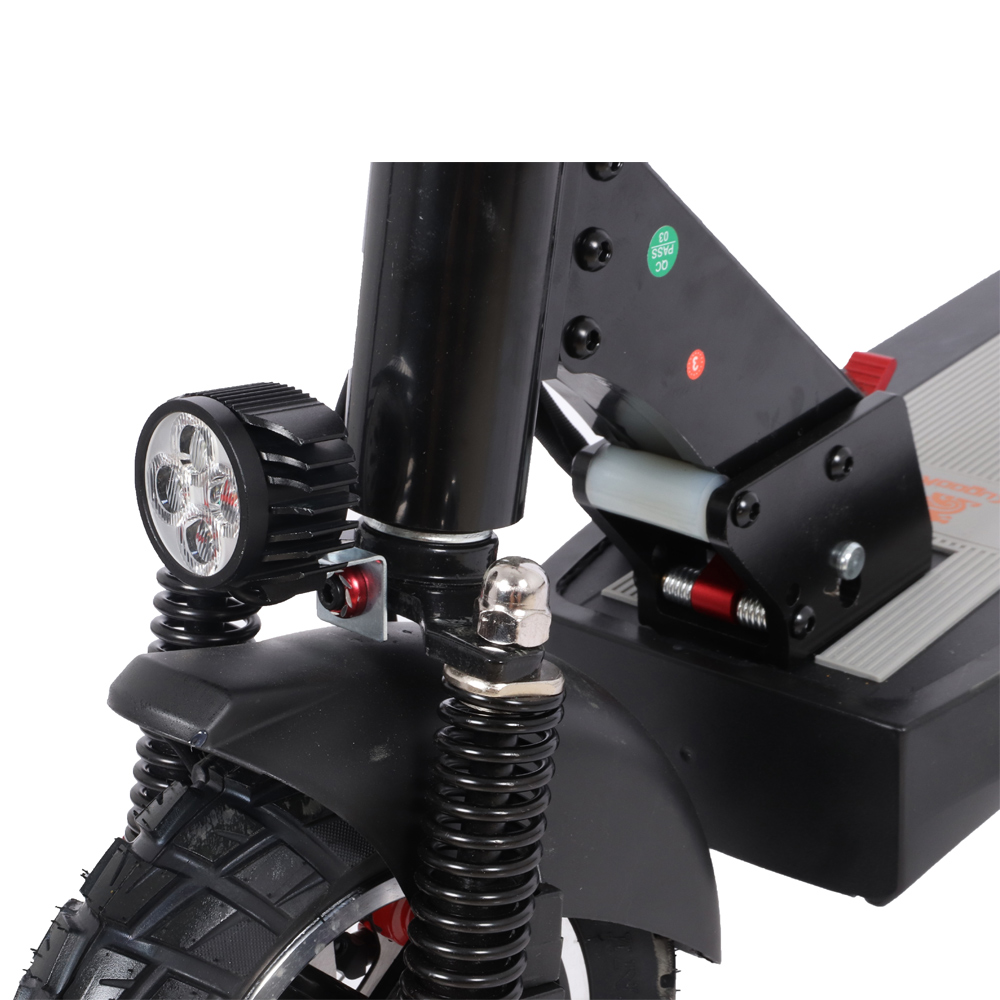 Riding experience
Compare to other commuting tools, electric scooters are relatively small in size. In complex road conditions, we can always use our feet to keep our balance during our riding, which greatly improves the safety. The pedals of the electric scooter are of the right size and there is no pressure on the feet when standing. The balance is also good and we will look more elegant and composed. Girls would not be afraid when wearing skirts, it is very convenient.
Kugoo Kirin M4 Pro has changed my daily commute very well. I used to walk to places close to home, and I had to drive to places a little further away. But the biggest headache was parking. If parking was difficult at my destination, I would opt for common transport. Since using M4 Pro, I have become more flexible in my travels. I can go wherever I want within 10km of home without worrying about parking. Because it can be parked in a roadside bike space, so that I can easily solve my travel problems. Plus it's foldable, easy to store and carry, full marks for the experience!
                                                                   ---- From One of Our Kugoo Customer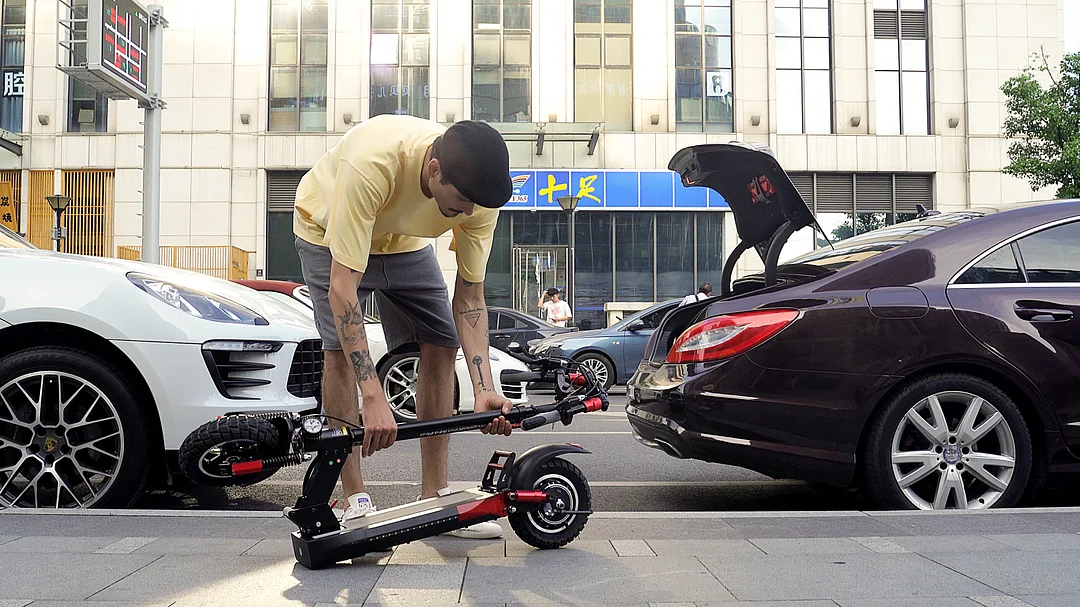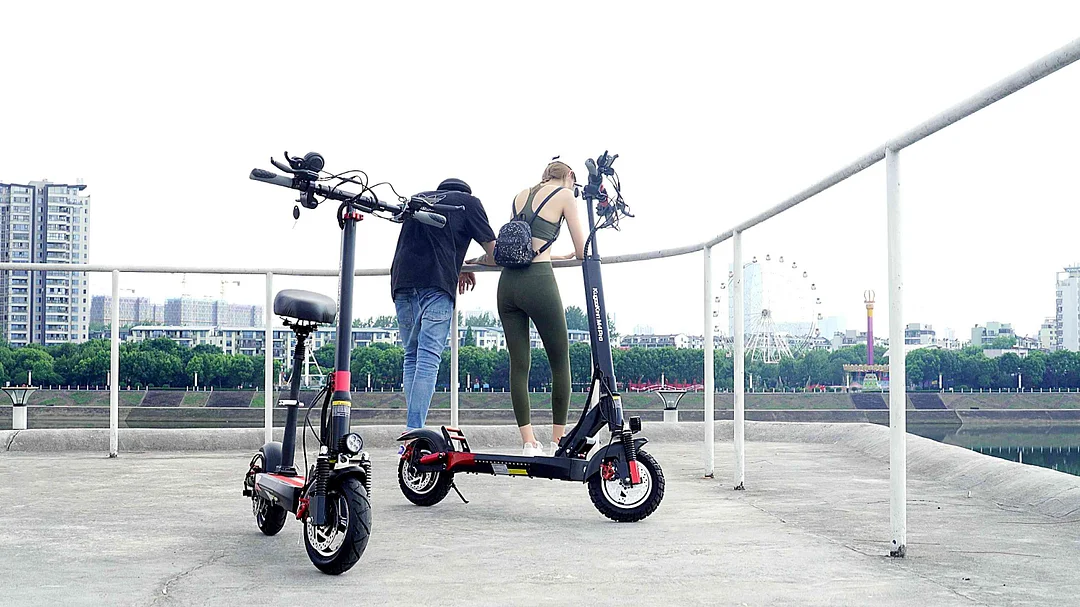 The pace of life in the city is fast, everyone is chasing after you, but our Kugoo electric scooter can be your good partner in the hectic city. It can help you pick up every inch of time wasted by traffic jams and take you through the noisy crowded people, accompany you through the familiar streets and alleys, and give you the elegance and calmness of city people.

Action is better than words, hurry up and start your Kugoo journey!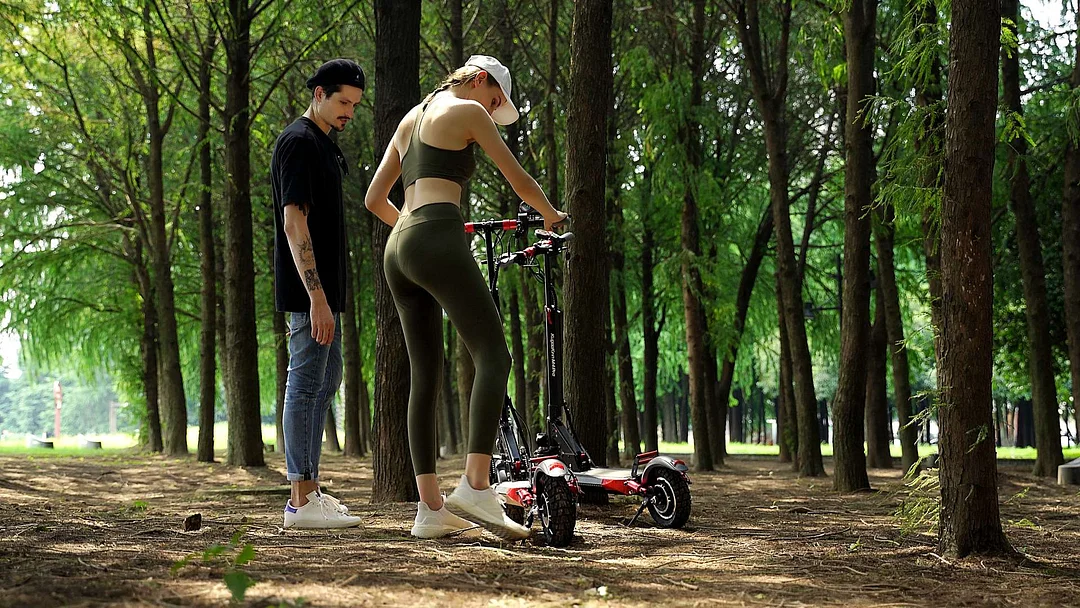 ---